Birth date 24/7/13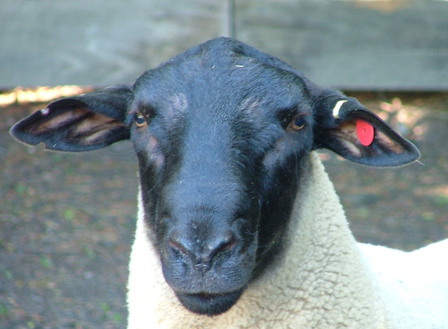 Birth rank 1/1
Wean date 4/12/13
Wean wt 59.5 kg
Scan date 5/2/14
Scan wt 78 KG
EMW 81
EMD 34
EMA 21.2
C 4
Scan rank 13
Foot score 2,2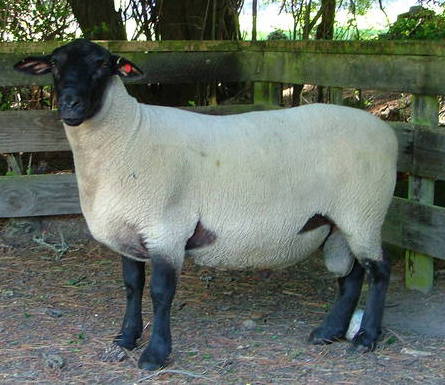 PRNP genotype ARR/ARQ
NSP Type 2
Reg no 9782
This ram is not our usual TAWHAI SUFFOLK STUD shape of sheep, but have been asked by the New Zealand market to produce a line of broader, shorter, more solid rams and this is one of the sires we are using. He's all about meat.
.
Note this ram broke his rear right leg as a ram hogget.
didn't effect his growth but is not set quite straight.
.
.
Pedigree of TAWHAI 221 / 2013
Punchbowl 283 / 2001
Woodbine 132 / 2006
Sire –Tawhai 36 / 2011 Woodbine 115 / 2002
Beechbank 100 / 2005
Tawhai 52 / 2007
Tawhai 25 /2001
Dorie 52 / 2005
Omagh 467 / 2008
Omagh 13 / 2002
Dam –Tawhai 162 / 2011 Beechbank 100 / 2005
Tawhai 241 / 2009
Tawhai 31 / 2007